Mid century "Standard" toilet, Pink

SOLD
This is a "Standard" toilet, later that company became American Standard. This is a Cadet model, one of the best toilets ever made.
This being a mid century vintage it is a five gallon flush siphon jet.

It is a 4 bolt, 12 inch rough in suitable for any type floor flange, including brass flange soldered to a lead drain.

Condition of this toilet is very good. It is boxed and ready to ship.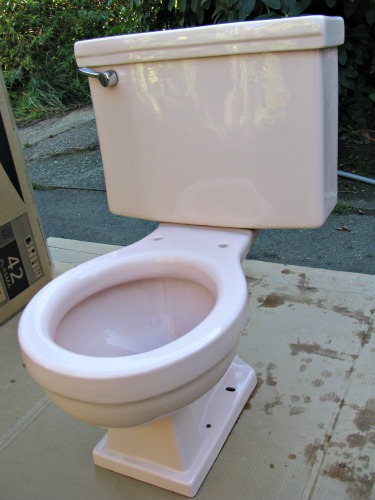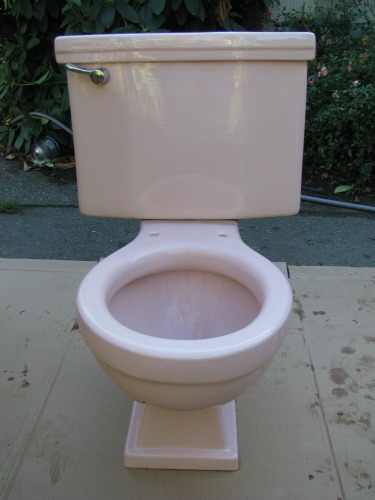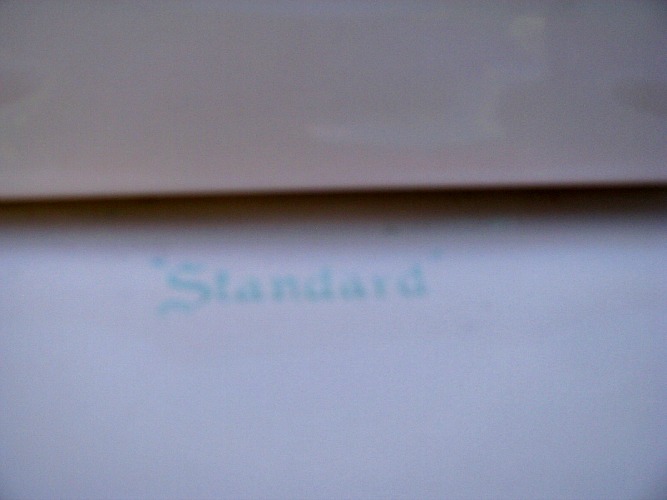 Price of this fixture is set at $350.

I do not rebuild for sale fixtures until I have a buyer. The trip lever, seen in photos, is the only part attached to this fixture.
I will ship as is, or install fresh modern parts.
Price to provide and install fill valve, flush valve, and provide tank to bowl kit is $150.
Email inquiries to Plumbing-geek, see bottom of page.

To acquire bolt caps and toilet seats for this toilet visit...

http://www.plumbingsupply.com/toilet-bowl-caps.html
http://www.plumbingsupply.com/index-toiletseats.html

Return to vintage plumbing buy sell trade.